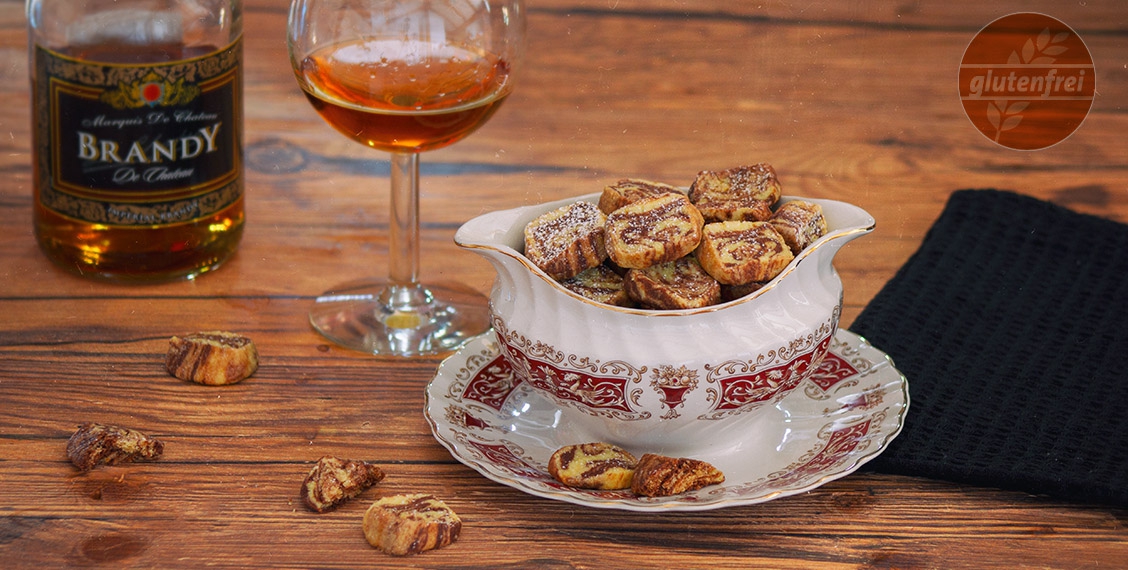 Cornmeal marble cookies gluten-free
Countless treats sweeten the waiting time for Christmas.
A challenge for me this year is to create some cookies that are gluten-free.
Every bit of a tasty little dream.
This post will be declared based on branding and links.
These are for a good friend of mine, which has a gluten intolerance. That's one of the reasons why I started baking this year. Exactly 6x times I baked these marble cookies until I was completely satisfied with the consistency and taste. But they are really delicious. My first gluten-free cookies / biscuits - I am very proud of it. Once you start to nibble, you can not stop - so beware: addictive potential.
The preparation is very simple.

I did it that way:


Apron around - disposable gloves on.
Mix the butter with the powdered sugar, the flours and the starch and knead everything with your hands to a smooth dough on enough large wooden board

Thoroughly knead one third of the dough with the cocoa (if necessary enrich with water).
Knead the dark and light dough together so that it remains two-colored.

Cut the dough in half and shape into two rolls.
Wrap in foil and cool.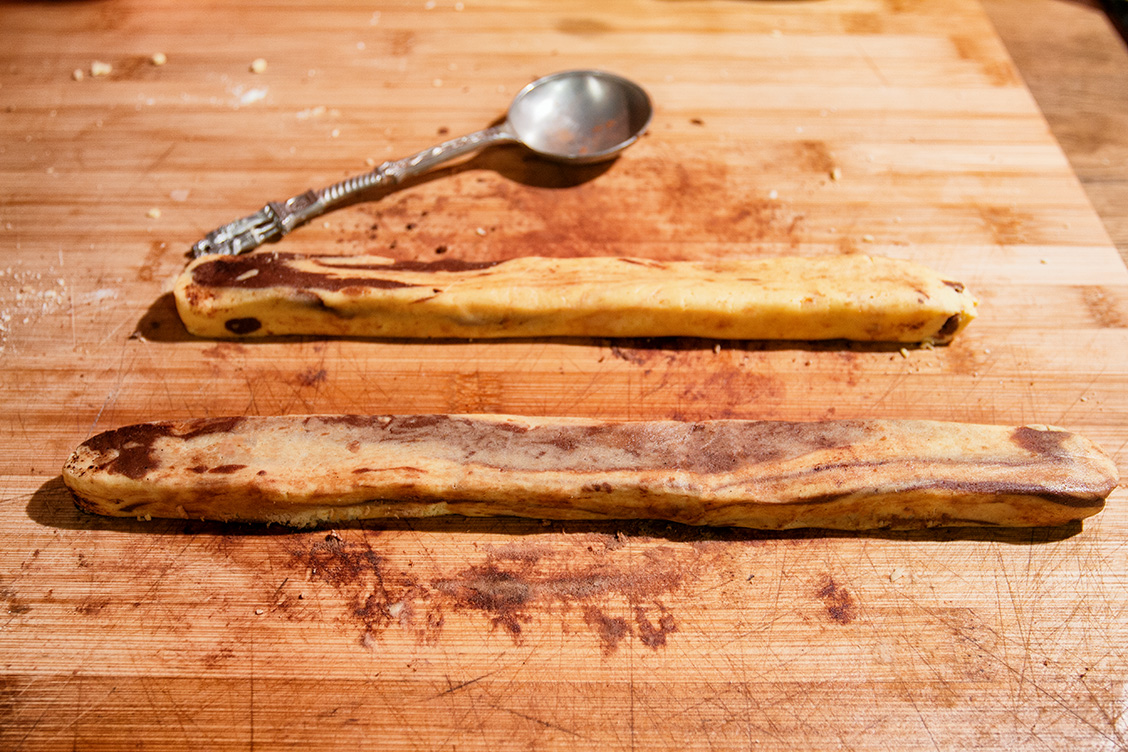 Preheat the oven to 160 ° C convection.
Cover baking tray with silicone baking paper.

Remove the dough rolls from the foil and cut into 1 centimeter thick pieces.
Put the slices on the baking tray.
Bake in preheated oven for about 10 minutes.
Allow to cool and stow away in beautiful biscuit tins.
If you liked my recipe and pictures, I would appreciate your feedback and comments.
Have fun baking.