Harry Potter rock cookies
Culinary arts can have a magical effect.
As muggler can do magic...
This post will be declared based on branding and links.
Culinary arts can have a magical effect. When I experimented with the dough of chocolate snow globes, I thought I would roll them in something other than powdered sugar. I swung my magic spoon, mumbled an incantation to myself and opened my experimentation chest. I first saw my strawberry fruit powder from Frooggies - my eyes shone like Bugs Bunny, when he saw a carrot lying in front of him - that's just the thing. So I rolled the chocolate balls in the strawberry powder - just the sight of the bright red rock biscuits has immediately put me in the Great Hall of the Hogwarts School of Witchcraft and Wizardry. Woow a culinary world of wizards and witches. This will be the Harry Potter cookies for me from today. With me, the imagination can go through properly. You must have tasted this mixture as a Muggle at least once in your life. Anyone who has the guts to think outside the box will dive into a new world of pleasure in this recipe. The chocolaty rock biscuit combines with the maxim of fruit - wooow pure enjoyment explosion. If it's too fruity, mix Frooggies Strawberry Fruit Powder with powdered sugar. Just be a bit like Hermione - smart and brave, do not blindly trust the recipes of others, magazines or books - discover the magician in you, try and experiment around.
If you want to immerse yourself in a magical world of witches and wizards, then be sure to bake these magical rock cookies and then let me know how they have tasted or what you've changed in my magic formula.


I did it that way:


Apron around.
Put the chocolate with the butter in a saucepan and melt in a water bath.
Remove from heat and let cool slightly.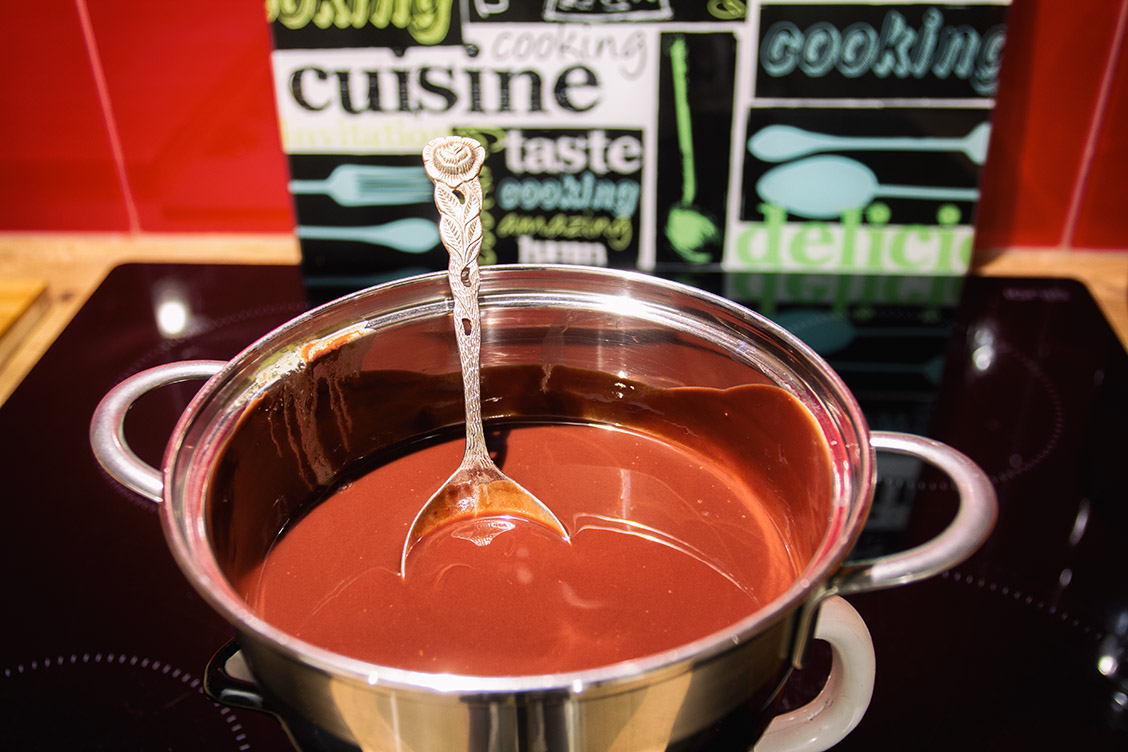 (You can also take 100g from Moser Roth - from Hofer 85% cacao chocolate - also this mixture tastes delicious)

Stir the sugar, vanilla paste, cocoa and eggs until foamy and add the chocolate-butter mixture spoonfulwise.

Add the flour, salt, baking powder and garam-masala and stir together with the almonds (if you do not like nuts you can omit the almonds).
Wrap the mass in plastic wrap and refrigerate overnight. For the hurrying among you it is enough 2 hours.

Preheat the oven to 165 ° C the next day
(Note each oven is different).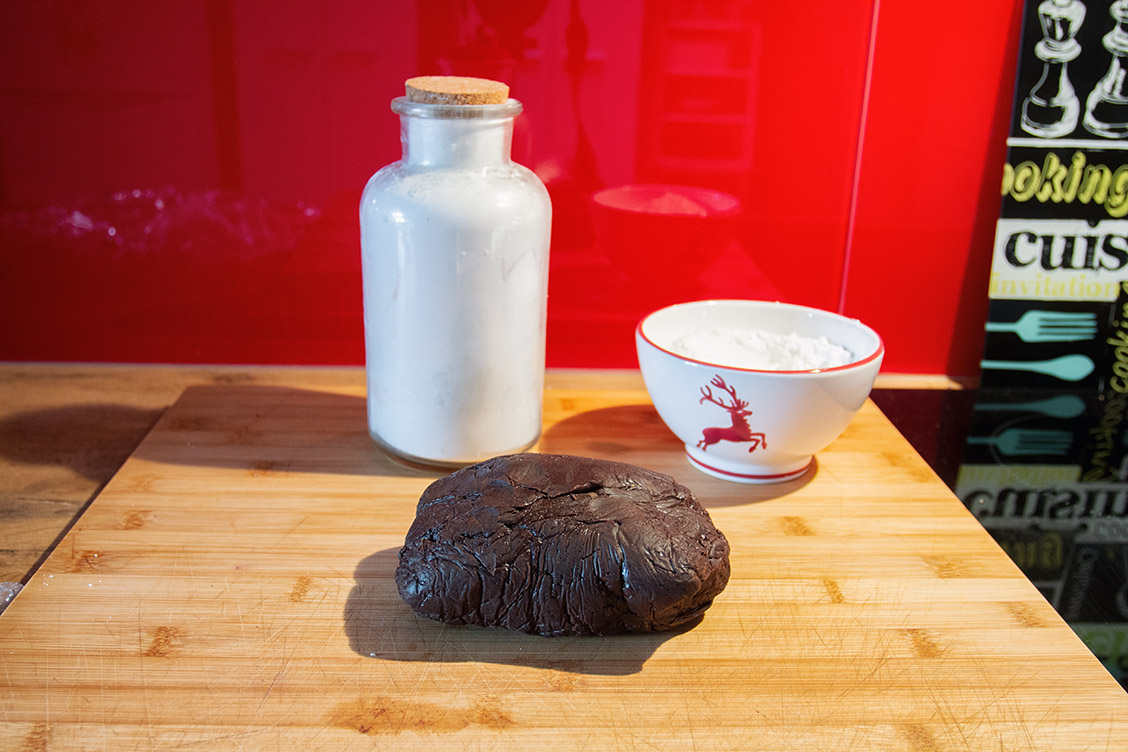 Spread the baking sheet with a silicone mat (or plain baking paper) and make walnut-sized balls from the dough with gloves.
Place the balls at a distance of approx. 2cm on the baking sheet laid out with silicone baking mat or baking paper.
Bake in the preheated oven for about 12 minutes.


Allow to cool briefly on the plate and roll in the Froogies strawberry fruit powder, then let cool completely on a wire rack.
And keep in beautiful cans.
If you want, you can also mix the Frooggies strawberry fruit powder with icing sugar to roll the biscuits in it.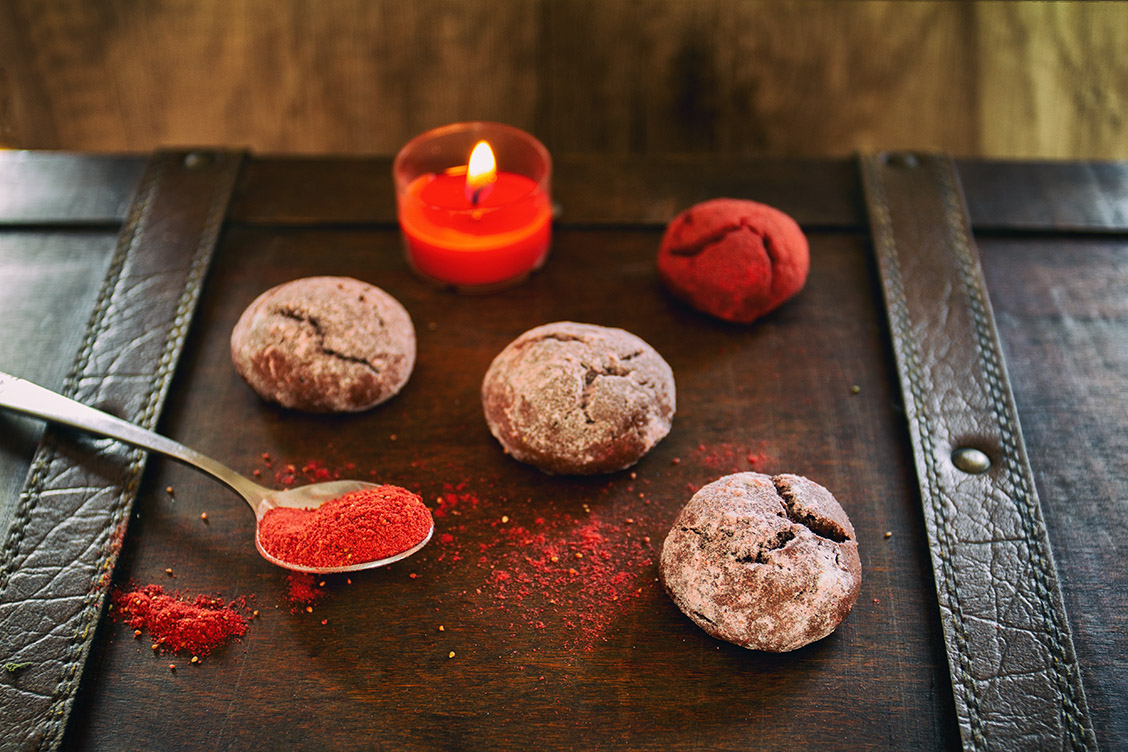 If you liked my recipe and pictures, I would appreciate your feedback and comments.
Have fun baking.