Selected ingredients give this strawberry cream sugar its individual fruity-creamy note.
This sugar creation makes every connoisseur's heart beat faster.
Berry fruity pleasure.
This post will be declared based on branding and links.
Surely you are wondering how I came up with this crazy idea of making a strawberry cream sugar.
Last year, when I started using Instagram, I met a very nice woman named lutzfranci Instagrammatically. I sometimes picked people on my Instagram account, which I put together a nice little package for their loyalty and always nice comments and messages. You should know, I like to give gifts to others and I am really happy if the / the other person is happy about it. Well, to make it shorter. When dear Franzi had received her parcels from me, she had also sent me something. I was so happy when her gift package, full of wonderful things, opened. In between was a strawberry-cream tea mixture.

I liked it so much that I decided to make this tea myself - it was not that difficult, as the ingredients were listed on the back, (I just added a little bit of it when making my strawberry cream Sugar).
This summer was so wonderful and he brought us so many fruits, herbs and flowers. It has given everything in abundance. I collected a lot, received it as a gift (like cherries from my neighbor Maria) and also dried it. With these things I have set out to experiment, not only to produce my well-known herbal salt, also many other things I wanted to try. Vinegar, oil, liqueurs ...
I have also planned to create new Christmas cookies. And so it came about that I originally made a strawberry-cream icing sugar out of my tea. In my experiments in the kitchen, when I tried to create new biscuits made from Milka Oreo chocolate, that certain something was still missing. I already tried two days - but I was still not completely satisfied with the taste of the new cookies. Something fruity was missing jam is unfortunately not gone it had to be something different .... Then with my Nutribullet I started to mix my dried berries, so I came to the idea why not mash this tea mixture with powdered sugar to mix, and then roll the cookies in the sugar. That's exactly what it was - that was the certain something that was missing from these Milka Oreo biscuits. So deliciously chocolaty and this fruity berry note - simply delicious. That was just the right combination.
But you can use this sugar for much more, even in many pralines or cream you can use it for example. Season to taste.
But now for my magic mix. Although I had written down the ingredients that I had mixed in Nutribulett, but the quantities I forgot to weigh and write down. If you are in such a zeal you often forget the most important things I'm basically one who cooks for gut feeling. I know only the biggest part were dried strawberries and cherries, in addition rose petals and black elderberries, and then in smaller proportions the other ingredients. I have not made my sugar too sweet, because I like it when the fruity one stays in the foreground, but that's up to you. In any case, I find this mixture just brilliant - not only as tea, but now also as strawberry cream powdered sugar.
For comparison, I started the business the next day to buy this tea. In addition, I also found one of teapots named Sweet Kiss - this tea still provided the missing additives, which I have used in my sugar mixture. I tried to mix both teas in the Nutribulett and to mix with the icing sugar - this variant also worked.
You already noticed a slight difference - my sugar mixture tasted more like fruit and strawberry (but may have been due to the amount of dry strawberries used) and of course my strawberry cream sugar does not contain any flavors. I prefer the natural aromas of strawberries and cherries that smell after the sun kiss and our mountain. If you want to try something like that with ingredients from your garden here are the ingredients - the relationship is an experiment - but it's definitely worth it.


Lucina´s tips:
You can also refine cream with this sugar. Pure enjoyment - I promise you that.
If you do not have the opportunity to dry your fruits and flowers yourself, you can also buy these teas. Strawberry cream and e.g. Sweet Kiss of teapot (here is also cherry flavor and black elderberry represented) in the Nutribullet shred (or pulverize) and simply mix with icing sugar to taste.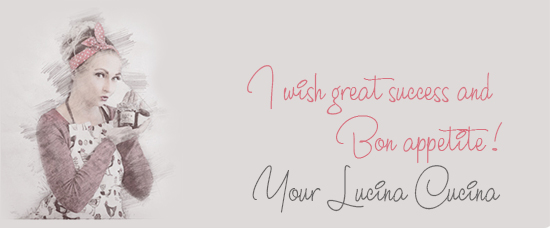 You are drying right in this way:


Drying strawberries and cherries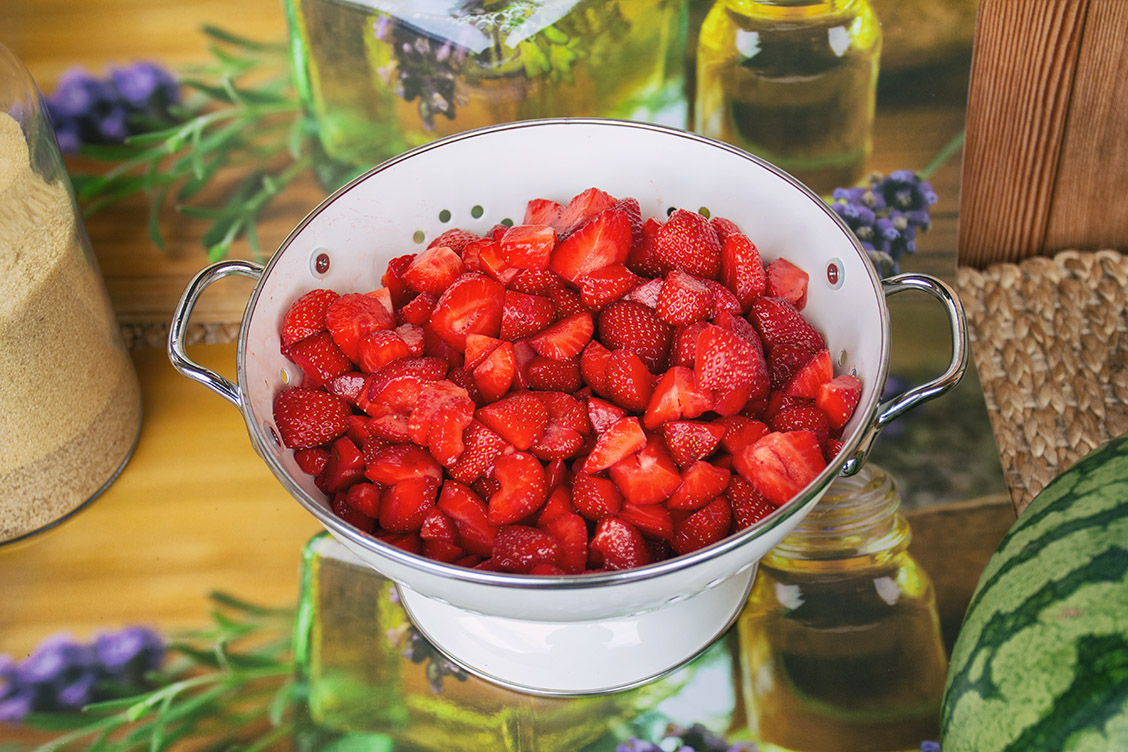 Fully ripe, large fruits and berries are perfect.
Clean immediately after harvesting (corer the cherries) and cut into slices of equal size with a knife
Lay out an adjustable baking sheet with baking paper and spread the slices (strawberry or cherry) on it.
In the oven at 50 ° C dry during the first time every 15 minutes turn - the oven door always remains slightly open
In my experience, the berries need about 24-28 hours.
The low temperature ensures that the vitamins are preserved.
I dry them for about 15 hours, then I take them out and dry them in the dark attic heated by the sun.
Either on a cooling grid with a cotton cloth or on a drying rack.

I only dry flowers and herbs by natural means - picking, chopping and drying in the attic.
The best hanging, so that the air can circulate and it does not come to mold.

For the impatient, it is ideal to dehydrate the berries in a hot air device (such owns my sister for it)
It works like in the oven, only it is faster. About 8 hours until the berries are completely dry. I prefer my method.

storage:
The dried berries such as strawberries, cherries or black elderberries are stored in a tightly sealed glass container in a dark, cool place.
Ideal are temperatures between 5 and 20 degrees.

Dry hibiscus and rose petals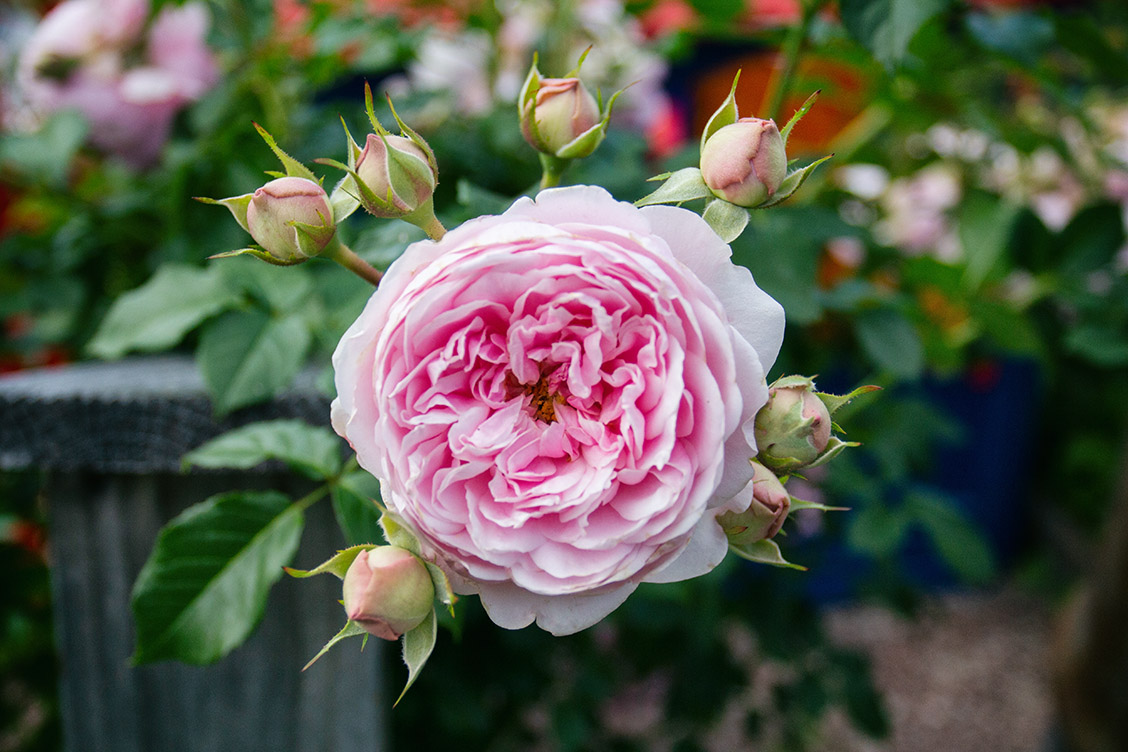 For drying roses I recommend only very fragrant varieties such. For example, Rosella gourmet roses, Pink Roadrunner shrub rose, Portland rose Rose de Resht or bedside rose Sunlight Romantica.
Unpainted rose petals should be harvested in the morning, as they are the most aromatic.
The flowers into individual petals divide, read and rid of animals. You can put the rose petals on a stretched cotton sheet - it is important that the flowers get as much air while drying, so they do not mold. I often use, e.g. a cooling grid on which I lay a fine cotton cloth and on it the flowers. If you often dry in the attic like I do, then it pays off to buy or build a drying rack. I've grown up with drying plants and use a lot of techniques. To keep the color of flowers as good as possible, I make sure that the flowers are completely protected from light during drying. In my attic, it is pitch black, if you do not have it dark you can put a fine cloth over the flowers.


Drying orange peels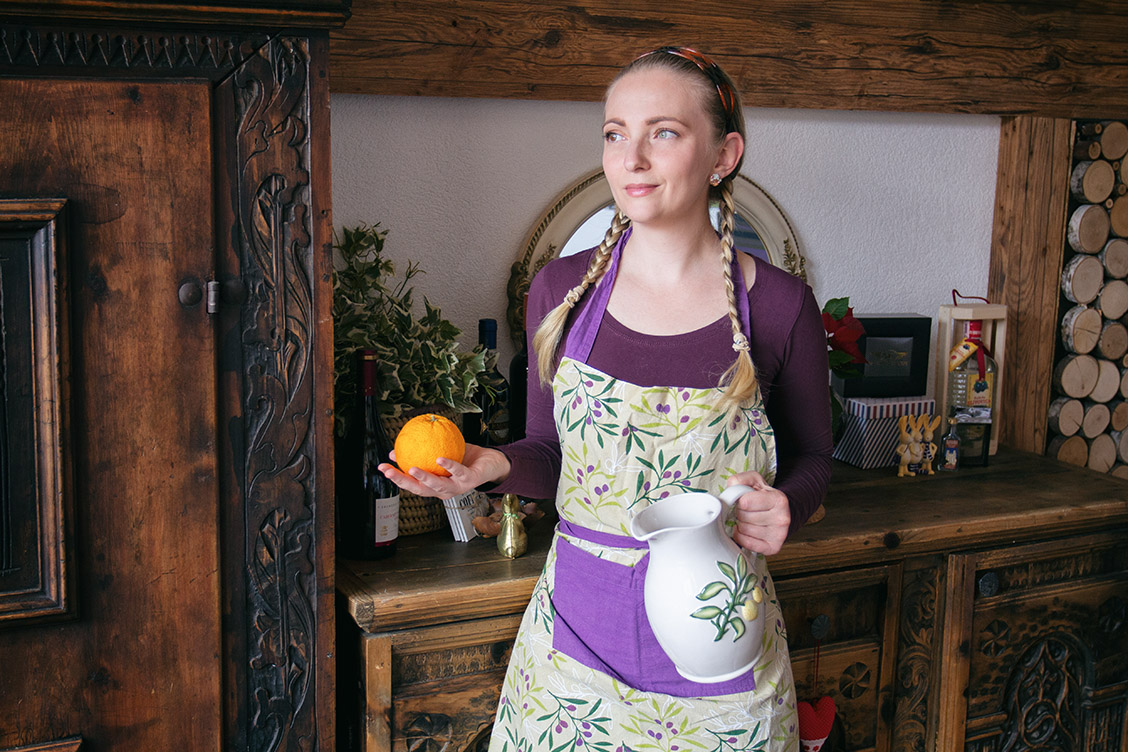 Whenever I cook with oranges, I juice or buy organic oranges. Often the bowl is thrown away, but I always try to use everything.
I wash the oranges in lukewarm water, dry them and before the pulp is processed, I use a fine grated kitchen rub and rub the orange peel away.
I let the shell air dry in a cardboard box. I use them every day. In winter, it is relatively fast, because there the houses are heated.
Drying elderberries
There are again 3 options air drying, in the oven or in a dehydrator.
I always dry them in the air to get the maximum amount of vitamins. To do this, simply leave the berries on the umbels after harvesting. Take clothes pegs and fasten them on a leash in the attic. Important! Under no circumstances should the berries hang in direct sunlight and certainly not get wet.

Drying apple slices
Apple slices were a treat with us in the family, which we have always got as children at my granny in winter. These were the best chips in the world for us. We ourselves had apple trees. To conserve the apples, some of the apples have been sliced after harvesting and dried directly on a baking paper on the radiators and on the stove.
I do not have that option, so today I do it like this:
I remove the core case with an apple peeler. I leave the skin of my own organic apples from the garden of my parents on it. I slice the apples
and the finishing is the same as with strawberries and cherries. Only the apples I dry about 5-8 hours in the oven.
During the drying process, leave the oven door ajar to allow moisture to escape from the apples.
Then I dry the apples in the air in a carton.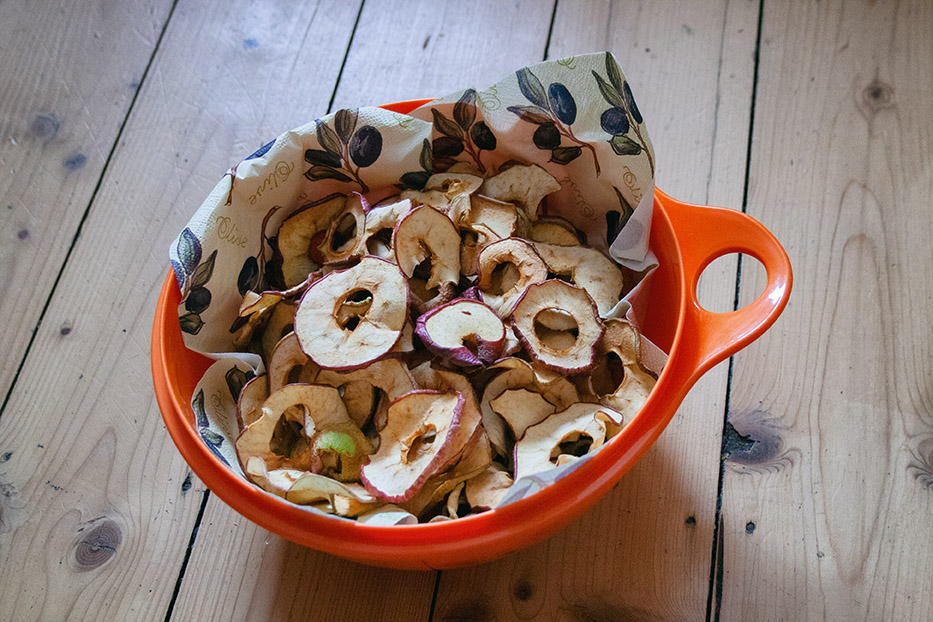 Drying rosehips
The rosehips can be dried as whole fruits or crushed. It is recommended to mince large fruits. This causes them to dry faster.
Rosehips are super-dry in the open air. Simply place a baking paper or kitchen roll on a perforated baking sheet or in a cardboard box.
Allow to dry at room temperature.


The strawberry cream powdered sugar production
All ingredients well dried in a food processor or as I pulverize in Nutribullet and mix with powdered sugar to taste.
Fill in glass containers and this sweet seduction or a nice kitchen gift is ready.


If you liked my recipe and pictures, I would appreciate your feedback and comments.
Have fun while copying.