Pumpkin-cheese puff pastry slice
It's time. Now let us taste the delicacies of the season like pears, apples, zucchini, pumpkin and onion from our garden. I love to cook with seasonal products and even when they come out of my own garden.
Culinary, the late months of the year are a particularly appealing time. Harvesting, enjoying and celebrating are on the agenda. In stressful everyday life the food should unfortunately be on the table as soon as possible, of course also taste and be healthy. Despite all this stress, I like to eat varied and diverse. I find this recipe is perfect for all those who do not have time to cook and still want to eat healthy, light and valuable. The result is the recipe from what the refrigerator has just given. First of all, a small tip: the smell of the oven is the best...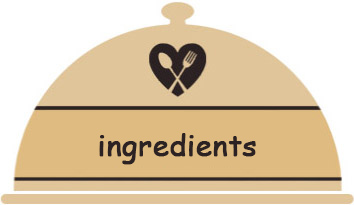 | | |
| --- | --- |
| | |
| 1 piece | puff pastry |
| 100 gr | Ricotta cheese |
| 30+20 gr | Blue chesse |
| 20 gr | Goat chesse ( Chavroux ) |
| | you can use other one |
| 1 piece | egg yolk |
| 1/4 piece | Hokkaido-pumpkin |
| 1 piece | pear |
| 1 piece | onion |
| 1 piece | garlic |
| | |
| | to spice up: |
| | various fresh herbs |
| | z.B. Oregano, thyme, rosemary |
| | salt and pepper |
| | |
| | |

I did it that way:


Den Backofen auf 200°C Ober-/Unterhitze vorheizen.

Roll out the puff pastry on a baking sheet designed with baking paper and cut the equal parts / rectangles in approx. 10-15.


Place the ricotta in a bowl, mix well with egg yolks, 30g blue cheese, spices and herbs.
Be careful not to smell it.
Garlic peel and submerge.

Wash the pumpkin with a spoon to remove the inside together with the seeds and cut into columns.
Wash, cut, and slice the pear.
Peel onion and cut into rings.


About a tablespoon of the ricotta mixture spread over the puff pastry rectangles and cover with pumpkin clefts, pear slices and onion rings.
Who wants can now still Blauschimmel cheese or Feta cheese on the cuts crumble.

Finished - now just bake in the oven about 20-25 minutes of golden brown.
Serve still hot and enjoy.

With this simple food, you are fast on a tasty snack, which is easy to prepare.
If you liked my pumpkin slices, I'm already looking forward to a feedback!