The autumn is here!
When the autumn dives the landscape into its enchanting light and the nature shines in the beautiful colors, like fiery red, rich orange and noble violet, the smell of mushrooms through woods and everything looks as painted, then the perfect time for autumn biscuits.

Alenka is with me on visit and together we enjoy these first autumn days very much. The great walks through the mist dived landscape have already a certain charm. I love this autumnal, impressive high fog, the morning autumn sun, in which one can observe deer and deer. Just a wonderful autumn. I also wanted to welcome Alenka to us in autumn and so I thought up an autumn biscuit recipe. I think I have done quite well.
It is evening, it rains outside - that 's why we make it comfortable inside. We heat the stove, light candles on us and make a bottle of sparkling wine, and philosophize together, and I get the pleasure to bake. In this gorgeous atmosphere, the idea for these delicious ginger-orange pumpkin cookies has arisen.
By the way, the autumn forms I linked you down.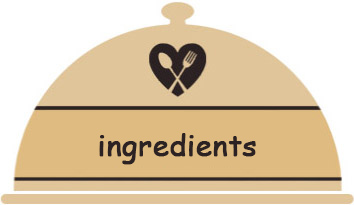 | | |
| --- | --- |
| | |
| 160 gr | butter / room temperature |
| 1 piece | egg / room temperature |
| 1 piece | egg yolk |
| 2 1/2 TL | baking powder |
| 2 TL | ginger powder |
| 50 gr | grated pumpkin seeds |
| 1 pack | Bourbon vanilia sugar 8gr |
| 120 gr | sugar |
| 1 Msp | salt |
| 2 El | butter milk |
| 12 gr | orange peel BIO, grated |
| 350 gr | flour |
| | |
| | autumnal cookie cuter |
| | baking paper oder silikon mate |
| | chocolate and cinnamon sugar for decoration |
| | |

I did it that way:


Cut the butter into pieces and beat it with egg, egg yolk and butter milk, sugar and vanilla for a few minutes in a bowl.
Salt, baking powder, ginger powder, orange peel, pumpkin seeds, and mix the mixture with flour to a smooth but firm dough.

Let the dough rest for 20 minutes in the refrigerator.
Meanwhile preheat the oven to 180 degrees and lay out a baking tray with silicone backing mat or baking paper.

Roll out the dough 0,5 cm thick on a floured working surface, cut out biscuits in any shape and place on the baking sheet.
Bake the biscuits on the middle shelf for about 15 minutes.

Remove from the tube after 15 min and allow to cool.
The autumn cookies are ready.


If you like, you can decorate it with chocolate or candy buttons.
We enjoyed it immediately, still warm, with our glass of sparkling wine and the next day for breakfast with a cup of warm tea!
If you know a good autumn cookie recipe, then leave me a comment.
If you enjoyed my cookies, I look forward to a feedback!