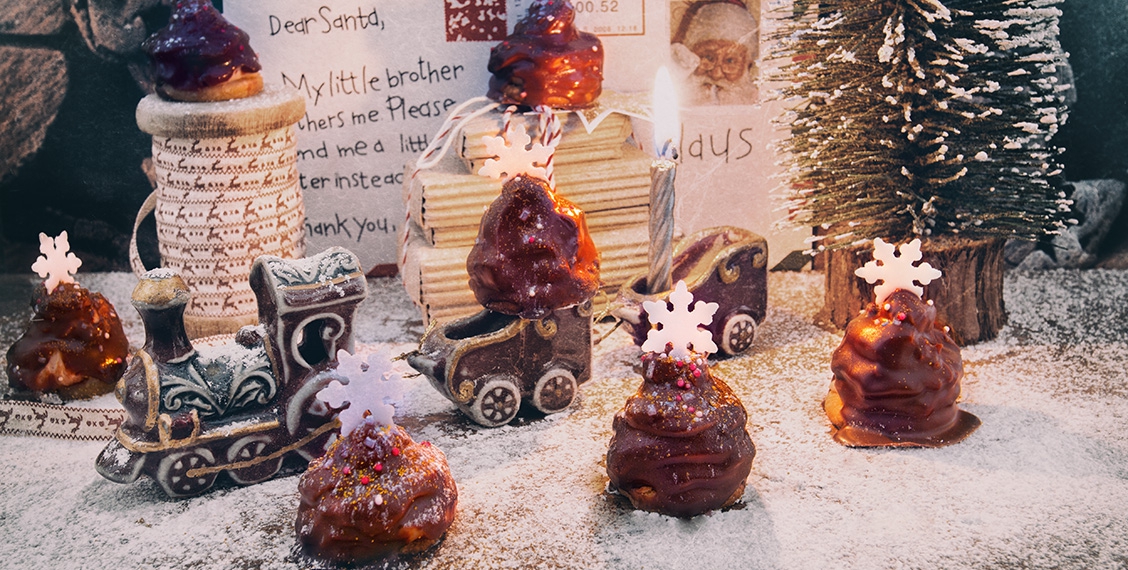 Delicately melting reindeer piles1
A MUST for every Christmas baking fan. The tender melting reindeer piles.
There are things that are just part of Christmas. For me it's the memories and customs that I know from my childhood. Since the newest I try, but also to judge Christmas as I would like, or I experienced it as a child in my imagination.

Although I am no longer a child, I live in my own world and Christmas still seems to me to be one great miracle. I'm probably the only adult person who still believes in miracles. My life is full of fantastic, unforgettable moments-for me small and bigger wonders, this would be for anyone if you could appreciate only the little things that each can find in his everyday life, and appreciate the life and its beauties.

Wenn man so durchs Leben geht, dann passieren jeden Tag Wunder. Ein Wunder für mich sind zum Beispiel weiße Weihnachten, wenn Frau Holle (übrigens mein Lieblingskinderfilm) ordentlich ihre Bettdecke schüttelt und ich in der weißen Pracht toben kann.


Man, today I can remember as well as I was happy with my siblings and the neighbor's children, because there was a lot of snow on December 25th. Cheering, we ran outside together with our parents (because they finally did not have to work and had time for us).

Oh, that white cold splendor and the thought of building the biggest snowman ever, made us all very happy. The snow-ready things like self-made gloves and sweaters, along with warm snow boots brought the dear Santa Claus, and of course everything was tested immediately and kept us warm in the cold snowy landscape. Juhuuuu. Everyone, big or small, we ran over this sugar magic in a very happy mood. I can still remember that I actually tasted, if it really tasted like sugar. And indeed a miracle, a magic, it tasted to us. Oh, what joy of Christmas prepared our good-humored parents, as we all together had finished this snappy snowman. The biggest snowman ever. As a nose, a bobbin from Mama's tailor's room was used, the coat's eyes and buttons were made of charcoal from the cellar we were heating at the time, and the big smile was cut out of rubber by Daddy. These were really the Christmas gifts. Time with the family, with relatives and friends. Oh god, those cuddly winter months and that contemplative Christmas spirit of yore - I like to remember it.

As you can see in these two pictures, I have remained faithful to my family tradition. Although my family lives very far away, we always find the time to spend a few relaxing days together. Just like before. Our favorite place is our hut, with no electricity or running water, just as people used to live. You just find the time to deal with yourself, without distractions. A wonderful time, reduced to the most important thing in life, the family.
With each piece of these delicious cookies that I called reindeer piles, I put myself in this happy land Christmas time. How little and so much made us happy at the time. Remember, Christmas is the time when man, man should love - where the heart should be filled with love and one should give each other time. Not just on the internet, it's more about personal experiences. Drinking together mulled wine and hot cocoa, catching snowflakes, admiring the sparkling Christmas home and munching on the homemade cookies - that's Christmas for me.
With this in mind, I wish you all a blessed Christmas 2017.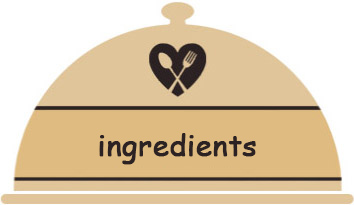 | | |
| --- | --- |
| | For the dough |
| 125 g | flour |
| 1 EL | Instant - coffee powder |
| 50 g | soft butter |
| 100 g | fine sugar |
| 2 pieces | small eggs |
| 1 pieces | cokie cutter, small and round 3-4 cm |
| | |
| | filling: |
| 250 g | double cream |
| 200 g | maronencream/marmelade |
| 8 g | orangenpeel |
| 100 g | dark Lindt chocolate |
| 300 g | ark chocolate |
| 10 g | coconut oil |
| 1 piece | piping bag |
| | |
| | red small sugarpealrs, golddust |
| | and snowflake-host as deco |
| | |
I did it that way:


Knead dough ingredients to a smooth dough. Wrap in cling film and chill for approx. 1 hour.
Preheat oven to 180 ° C and lower heat.

Roll out the dough on a lightly floured surface approx. 5mm thick. Cut out small circles.
Put on a sheet of baking paper.


Approximately Bake crispy for 10 - 12 minutes.
Let cool down.

Smooth cream cheese and chestnut cream (hand mixer)
Fill cream into a piping bag with a larger star spout.
Spatter mass on the cookies in a blotch-like manner.


Freeze overnight on the balcony.


Lindt melt chocolate and couverture together with coconut oil over water.
Dipping cookies quickly and quickly upside down (watch out: cream melts very quickly), drain briefly.
Put on baking paper, decorate and let it solidify.
Have fun baking and enjoy the reindeer piles!