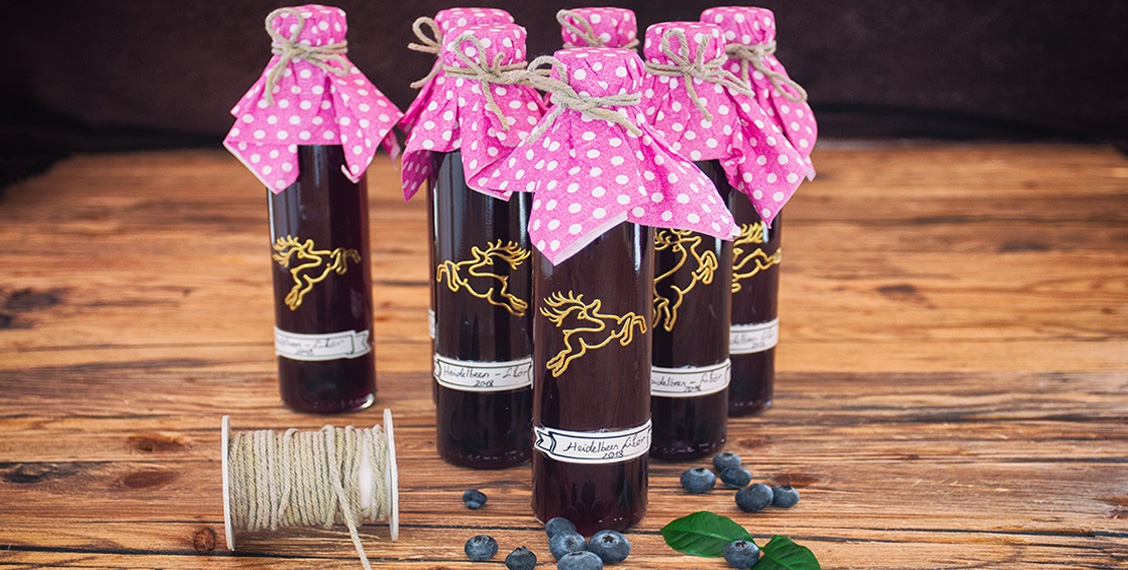 Homemade woods bilberry liquer
The second variant how to make a blueberry liqueur.
Small, but strong as a beery ...!
This post will be declared based on branding and links.
That blueberries are healthy, I have already mentioned in the text of the first variant of blueberry liqueur. You only need a handful of ingredients, a little time and you have a delicious liqueur ready. You do not get blue lips from this liqueur, but I would not rule out a small swipe. Since happy people live longer, this blueberry liqueur may indirectly have a positive impact on health - provided moderate enjoyment. Juicy fresh blueberry notes and a slightly sour freshness - a unique taste of this homemade forest Blueberry liqueur immediately puts you in the Tyrolean mountains.
Here is my second option, how to make a blueberry liqueur.
I did it that way:


Wash lime warm and slice.
Peel and slice ginger.
Puree all blueberries with a portion of water in Nutribullet, place in a saucepan and bring to a boil with remaining water, limes and slices of ginger, as well as the juniper berries.
simmer for about 3 minutes.


Then pour through a fine sieve (I use a flour sieve).
If there are any coarse particles, filter over a cotton cloth or a coffee filter again.
Then add the sugar and let it boil again.
Remove from the heat, dilute with grain and rum and bottling while still hot.

If you liked my recipe and pictures, I would appreciate your feedback and comments.
Have fun while copying.