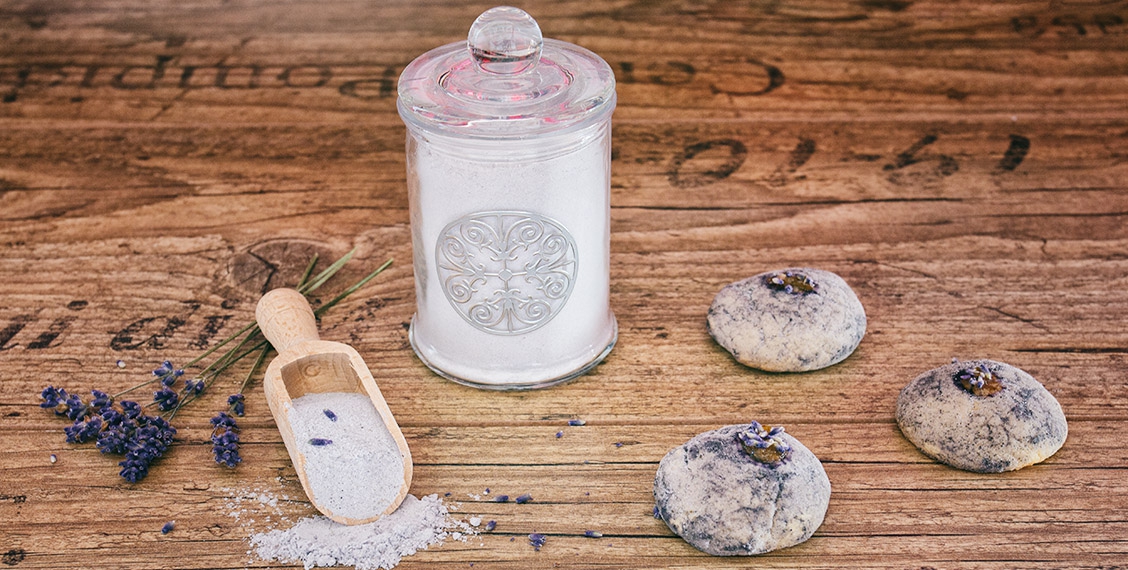 Women and men alike love it, the scent of lavender.
Lavender sugar gives pastries a floral note and also refines cream, fruit, desserts or tea.
Palate beggars, aroma wonder ..... Lavender powdered sugar!
This post will be declared based on branding and links.
What lavender can do!
He decorates, tastes and smells. Its color inspires our senses, its essential oils relax, its scent keeps us bugs off the body and from the laundry. And its aroma refines sweets like sour.
When I lived in the city and was cycling daily in my workaholic, I did not even lose the thought of having my own garden - as there was no time for that. Although I grew up with a large garden in such a self-catering family, but the desire for a private garden came much later. Today I can no longer imagine my life without a garden and nature. I enjoy working in it, reading a lot of books about plants, herbs and trees, talking with experienced farmers and gardeners, in order to always expand my knowledge.
Over time, I became a real countrywoman, which simply includes the green and the herbs. Fragrant herbs, dancing flowers - with so many beautiful varieties of flowers and medicinal plants broke out with me a collecting passion. It is God's blessing to own and manage your own piece of land. The joy of experimentation at the sight of so many different plants, flowers and herbs was of course aroused. Everything I wanted to try, whether fresh or dried, especially many possible recipes test.
Usage of lavender powdered suagr:
Lavender flowers not only mean midsummer pure - no you can also wonderfully season and decorate: cake, cookies, ice cream, tea or e. make a vinegar, oil or lavender sugar.
I had nicely dried lavender in the attic, because I harvested a lot from my garden in the summer - after all, I intend to test many more recipes. I came up with an idea when baking my new poppy seed cookies. I wanted to glaze it, but not with normal icing - I just wanted something special.
Oh yes, it was worth a try. I conjured myself a lavender powdered sugar. The idea was born, but how should I do that? After all, I did not want the cookies to have just the aroma of lavender, but also the color of the lavender. I tied my cooking apron, swung my cooking spoon and started this experiment. Meanwhile, I can say: experiment started and succeeded.
A lavender frosting with the color of lavender fully succeeded - yeah.
In the last few days I also ate cream with fruit with this lavender sugar or I also prepared a lavender milk. All these recipes I verbglot you bit by bit. I am aware that lavender is an extravagant spice that gives dishes a special taste sensation and not everyone will know exactly how to use it. But I will gradually release many different recipes that can serve as inspiration. And vice versa you can also write me in the comments or in emails, what you do with everything so with lavender. I love to interact with others.
Online on this blog you will find, for example, a lavender syrup and in my cake Duchess Rosa Lavela also lavender finds its use.
Correct dosage
Lavender sugar may e.g. like vanilla sugar. But you should be careful when dosing, because the sugar has a very dominant taste and the food, which is refined with lavender sugar, can taste very quickly perfume or bitter.
My variant of Lavevendelpuderzuckers, which I have prepared, is highly aromatic and also dyes in contact with liquid violet. Depending on the dosage, the color is from dark purple to light purple. Of course, you can also prepare the lavender powdered sugar without the addition of food coloring.
Nicely packed in a beautiful glass, the lavender sugar is also a stylish gift for hobby cooks, garden friends or anyone who likes lavender.


Lucina´s tips:
Always use BIO Lavender!
And no ornamental plants from the nursery - these are most sprayed! The sweetish lavender, the Lavandula angustifolia, really tastes good. If you do not have a garden or dried lavender, you can get dried lavender flowers for this recipe. get from pharmacy or buy here.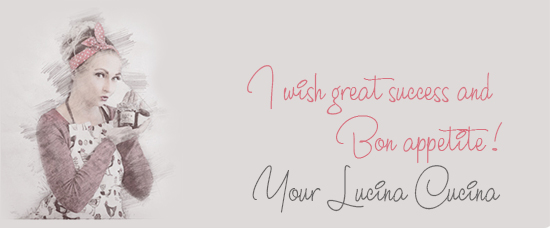 The amount of lavender used in this recipe serves as a suggestion and is purely a matter of taste. Some like it more intense others less. Find the optimal amount yourself. Just try it is about studying.
Not only does man need to use dried flowers, but leaves are also highly aromatic.
I did not have any
powder food coloring
at home - it works best. That's why I've used a
food color
- this variation to make purple-colored sugar only works if you pulverize the color along with the sugar and lavender flowers in a high-performance blender, I use
Nutribullet
. The lavender powdered sugar is ready for use immediately after production.

I did it that way:


*Drying lavender correctly*
You are also welcome to use dried flowers from the pharmacy in this recipe.
Although the right drying process determines the quality of the lavender, the timing of the harvest is just as important.
To get the lavender dry, you need to harvest it at the right time. This is about to flower completely, because then they have the strongest aroma. The perfect time to recognize that some small flowers already open, others are still closed. That's when the plant produces the most essential oil a year.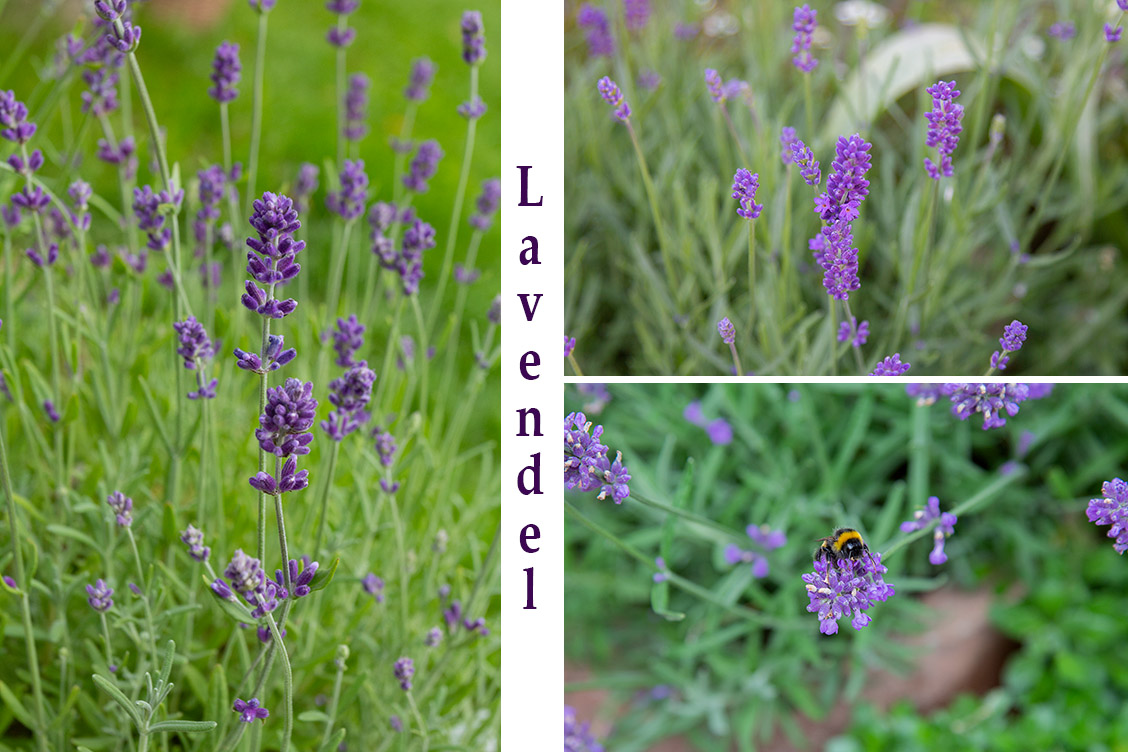 To dry the lavender, it is best to cut off all the stems ten centimeters below the flowers. Make sure that there is no morning dew or moisture on the flowers, as otherwise mild mold can form. Ideally, you should harvest in the late morning or midday, as the flowers are then usually completely dried. Bundle the stems in tufts with a thread or a loose wire. Rubber bands are ideal because the stems lose water and shrink during drying. Hang the bundles upside down to dry, there is e.g. a herbal dryer just for these purposes. But you can also easily attach it to a clothesline. The place for it should be dry and shady. Because: sunlight bleaches out the flowers and reduces the fragrance effect of the essential oils. When hanging, make sure there is enough space between the bundles to allow the air to circulate very well. During drying flowers should not be touched, as this evaporates a part of their fragrance. By spreading paper, falling flowers can be easily caught. If you do not have a loft or a similarly suitable place to dry, you can simply spread the flower stems loosely on a tray or on a herbal drier / net. A gentle, slow drying serves to maintain the active ingredients. Never dry in the sun or in the oven !! Important substances can be damaged. Once the flowers crumble between your fingers - the lavender is completely dried. Now you can store them in airtight containers in a dark place. Here the aroma of lavender is wonderfully long. But it is also very suitable dark cardboard. Due to the influence of light, the flowers would only fade unnecessarily.
Under no circumstances should a plastic or metal container be used for storage, as this can lead to chemical reactions.
There are many different types and varieties of lavender. They have significant differences in effect, fragrance and color differences after drying. Basically also applies here: the wild-growing species Genuine lavender, crested, Speik and Wolllavendel have the greatest effect and healing power. So it's well worth your while to find out which lavender is growing in your garden.


Mix sugar and lavender and pulverize in Nutribullet.
Now comes the food coloring. Best purple powder food coloring.
However, since I did not have them at home, I used the gel color of Wilton in the clay violet. about ½ espresso spoon for my purposes was enough.
I first mixed half of the sugar with sugar and then the second. After that I spread the sugar on a baking paper - I wanted to make sure it was really dry and left it in a warm place for 2 hours. Afterwards I filled it into beautiful glass bottles and I keep it in a dark place in my spice cupboard.
Aside from that, he's used my cookies twice. As icing in the poppy seed cookies and white chocolate knobs, I also rolled in this sugar. Just fantastic. But I'm really excited about what you're saying.

If you liked my recipe and pictures, I would be happy to read from you.
Have fun with the imitation.