Spaghetti Bucatini with vegetable sugo
Our version of a pure vegetable bolognese!
A delicious Sugo recipe based on pure vegetables, which will also appeal to children!
Bella Pasta - Bucatini noodle with a firework of vegetables!
This post will be declared based on branding and links.
Not only I deal with the topic of cooking in our household. Even my partner can cook, although his favorite pastime is the food. However, if he prepares something because I am currently in the post, then this can also be quite see and above all to be lulled.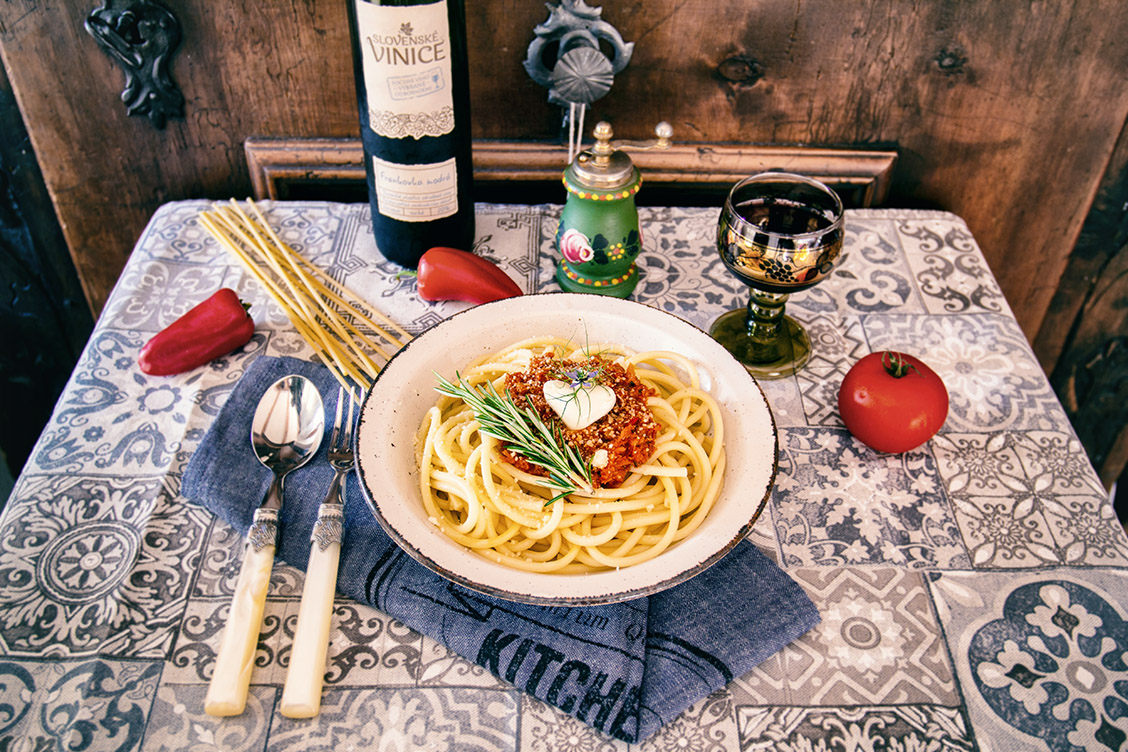 When I put you online today for my version of Aperol-Spritz, Mr. C. has crumbled into my kingdom, the kitchen, and has surprised me with a dish that is actually quite untypical for him. As a half Italian and a self-confessed meat lover, he showed himself today from his completely different cooking side.
After we made the decision to change our diet fundamentally, he has enchanted me today with a vegetarian dish. It would even be possible to cook it vegan, but he did not want to give up his Italian egg-Bucatini and the obligatory Parmesan for pasta.
Even though Mr. C. cooked this, I do not want to deprive you of this wonderful pleasure in Italy. I highly recommend it, it tasted fantastic. And when I heard how it was prepared and what kinds of vegetables were used, I could not control myself - I often spooned the pure sugo - it was so delicious.
But now for the recipe and have fun with cooking.

By the way:
I can well imagine that this recipe can also make vegetable muffle eat healthy. It can not be determined that no meat was used here.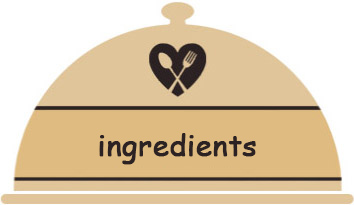 | | |
| --- | --- |
| | |
| 5 pieces | big carrots |
| 1/4 piece | celery |
| 2 pieces | paprika (rot und gelb) |
| 1 piece | onion |
| 1/2 piece | BIO Zucchini |
| 1 Pckg | sieved tomatos |
| 2 pieces | smal garlic cloves/powder |
| 1 EL | omato paste |
| pinch | basil |
| pinch | oregano |
| to spice | salt and pepper |
| | |
| | |
| | |
| | |
| | |
| | |
| | |

Mr. C did it that way:


First wash the celery, carrots and zucchini clean.
Peel the celery and carrots and rub them on a fine grater.


Now cut the organic zucchini with peel into small fine strips.
Finely chop the onion and the peppers.

Heat 3 to 4 tbsp olive oil in a saucepan.
Now add the chopped onion with the pieces of pepper and lightly fry.

After approx. 3 minutes, add the amount of grated carrots and celery with the courgette pieces to the pot.
Simmer for about 5 minutes while stirring, so that the carrots lose some juice



Now press 2 garlic cloves or Mr. C. has used pure Knobluchpulver here.
Add the tablespoon of tomato paste well.

While stirring constantly, season well with salt and pepper.
Add dried oregano and basil.
Mix everything well.
Now on the hot plate, the vegetables amount with a pack of passed tomatoes deglaze.
The whole thing for about 1/4 hour simmer on a light flame.
If necessary, season with salt and pepper.

Heat enough water while simmering the sugo in another pot.
Once cooked, add a generous pinch of salt and cook the Bucatini in it.
Once the Bucatini al dente are cooked, add a dash of olive oil to the water and stir again.
Strain the noodles and place on the plates.

Distribute the hot vegetables on the noodles:
Sprinkle the Parmesan over it and add a butter flake as a topping.
Garnish with rosemary or basil and you're done with your veggie sauce.


Wonderful trip to Bella Italia.