Worldmaster of hearts - pizzaroses
The pizza in the form of roses - what more does the girl's heart want?

!

This post will be declared based on branding and links.

Is the next girls' evening coming up soon? Or maybe you need the right idea for Valentine or Mother's Day? Then it will be even more beautiful with this delicious snack. No matter if you want a party or a cozy cuddly evening, for two on the sofa at home, these pizza boxes are guaranteed to be the hit. They are small but very fine. I can already recommend you to do twice the amount of those hearty seducers - your guests will not get enough of it. To call the pizza delivery service would be easy, but somehow boring, right? I'd rather feed you this culinary input with selected ingredients that will make your pizza cans irresistible. You can prepare and prepare them very easily and stress-free. Of course, these pizza casks are also perfect for men.
Little tip for the girls evening: The cooking together is also a lot of fun! Sniping, sizzling and tasting together is sure to impress the girls, who are rarely seen at the stove


I did it that way:


Roll out the pizza dough and cut into strips about 6-7 cm in length.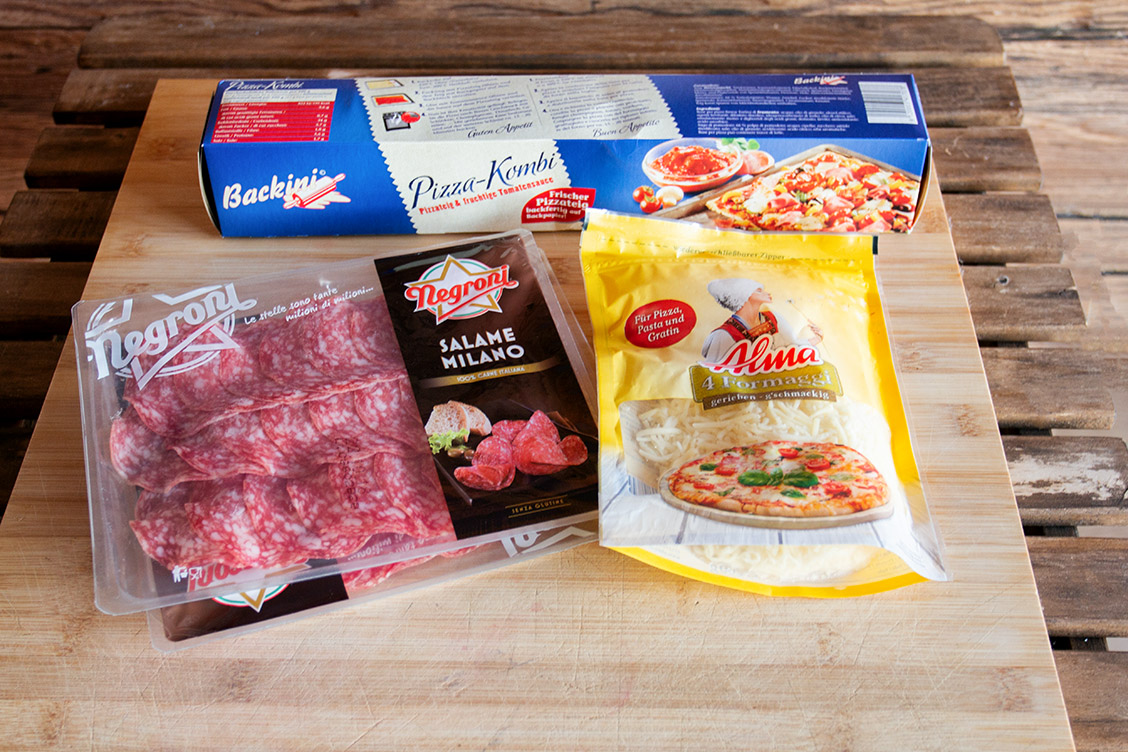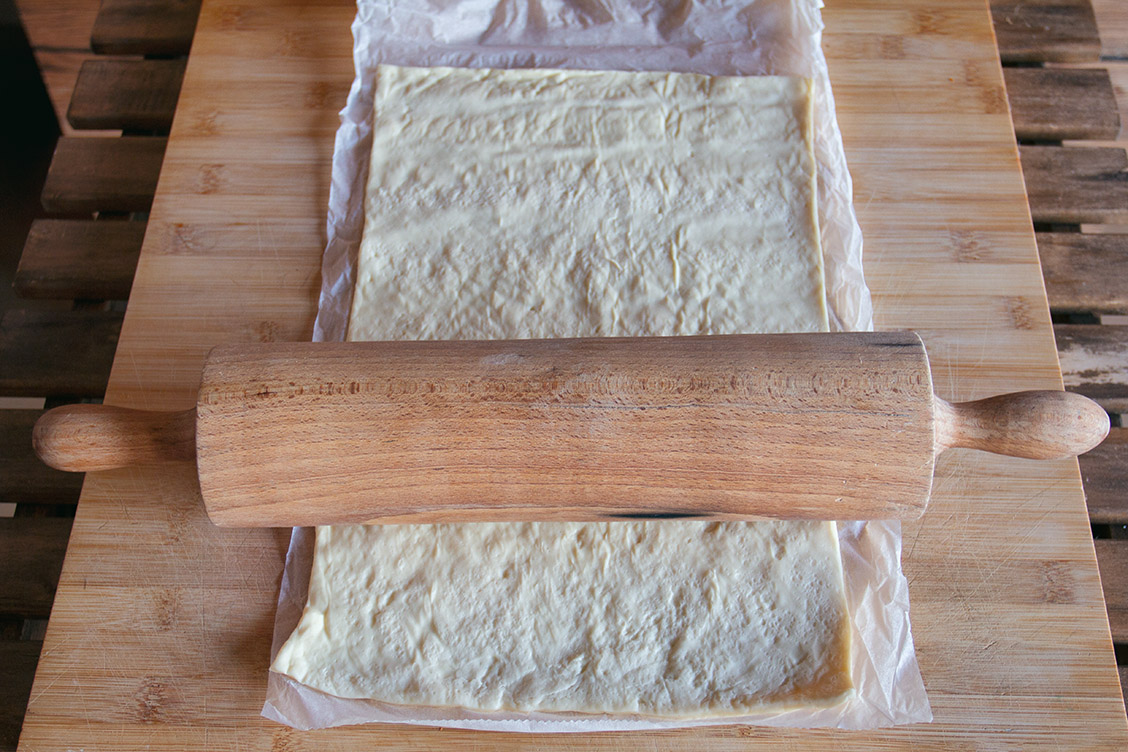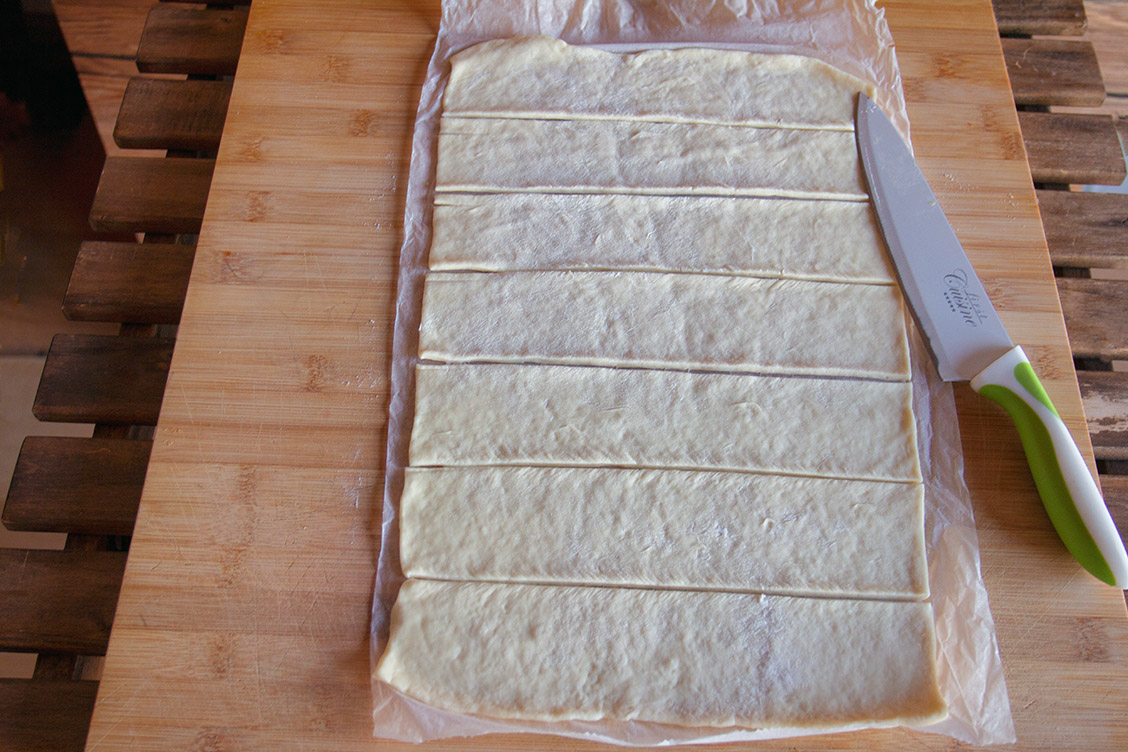 Season the tomato sauce with chopped basil, salt and pepper.
(who wants to can add finely chopped onion)

Carefully roll out pizza dough strips with a rolling pin again to make them thinner and longer.
Now thinly apply the tomato sauce to the strips.
Halve the salami and, as in the picture, cover the strips in half and sprinkle with cheese.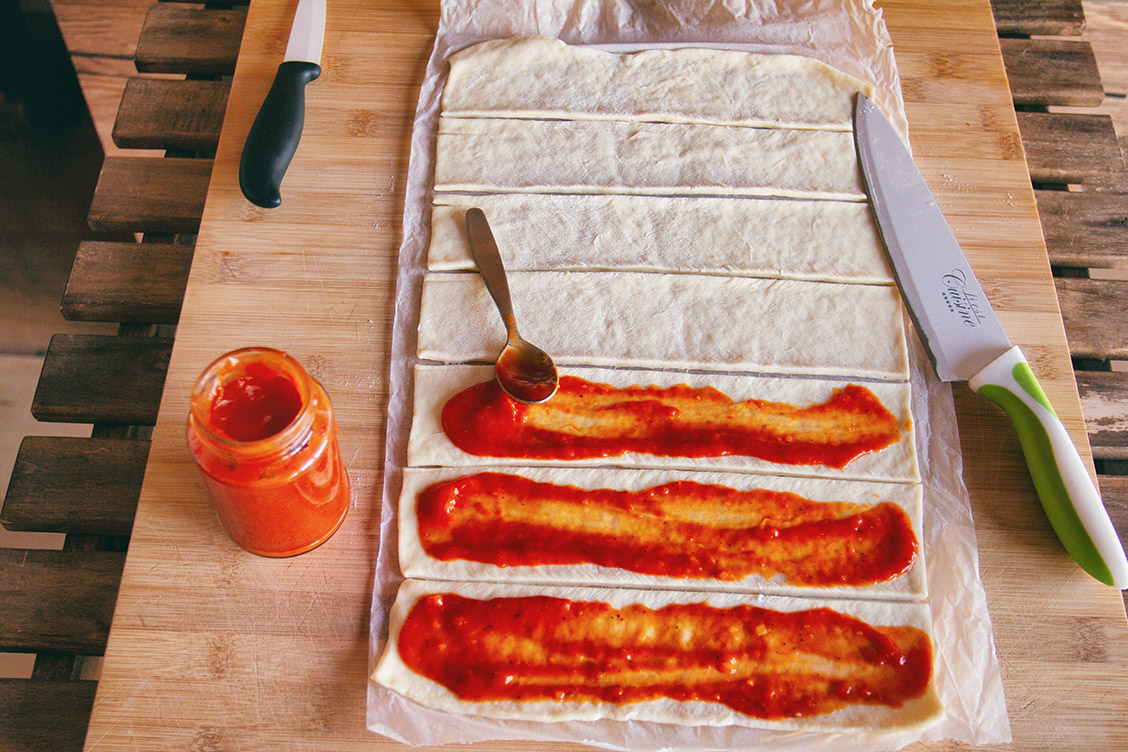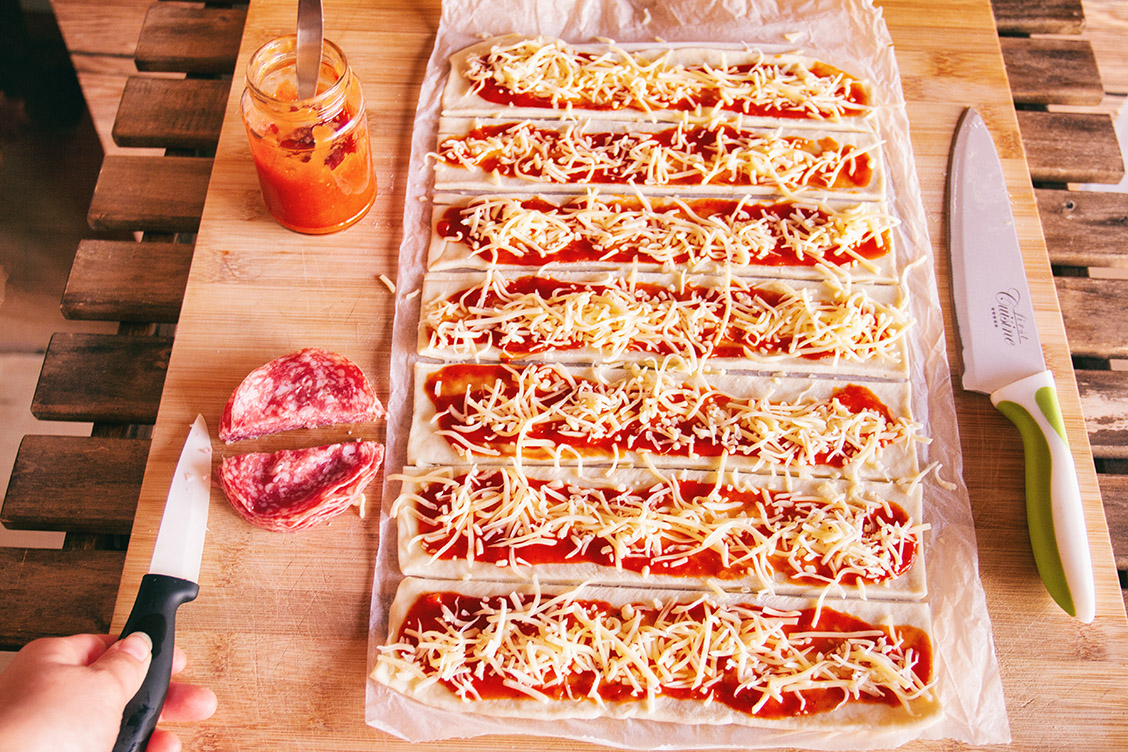 The other half will now be folded from the bottom up.
And now, with a little flair, roll up the strips lengthwise until a finished rose emerges.

Grease the silicone muffin mold with baking release spray well.
Then put the finished pizza boxes in the muffin tin.
Place these on a baking sheet lined with baking paper and bake at 180 ° C for about 12-15 minutes until crispy.
Should the pizza casks turn brown, simply cover with aluminum foil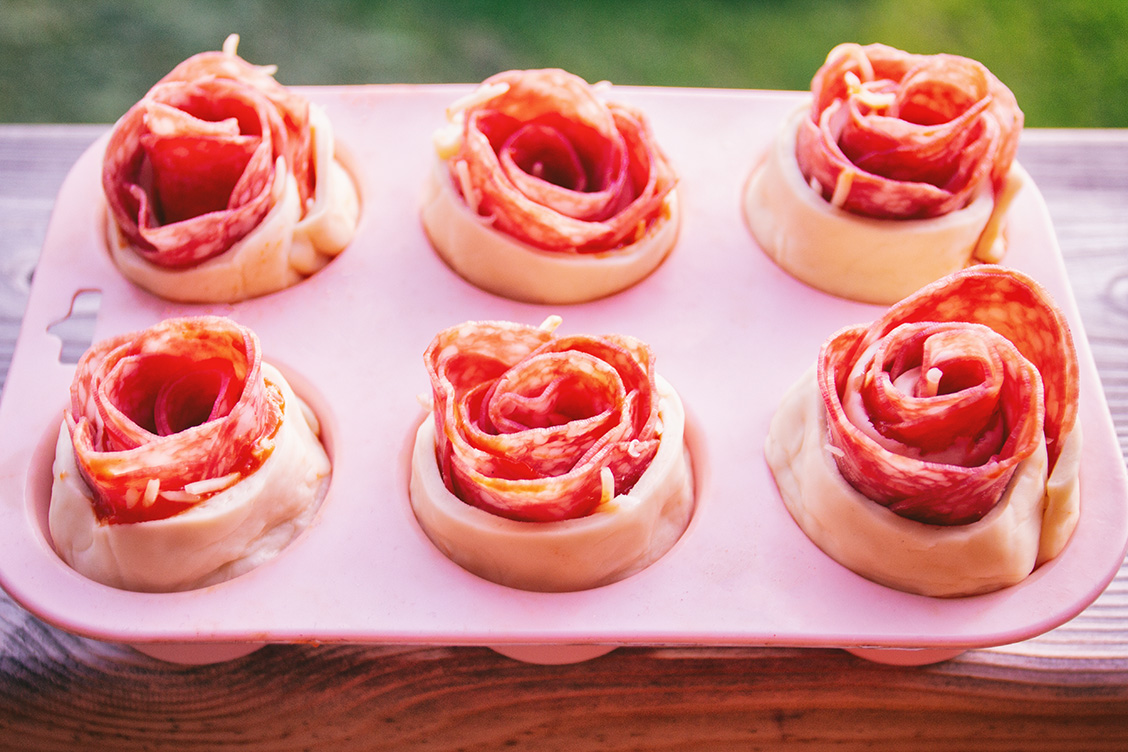 After baking, place briefly on a paper towel for a few minutes to allow excess fat to drip off
and then the little special finger-food pizzas can already be nibbled.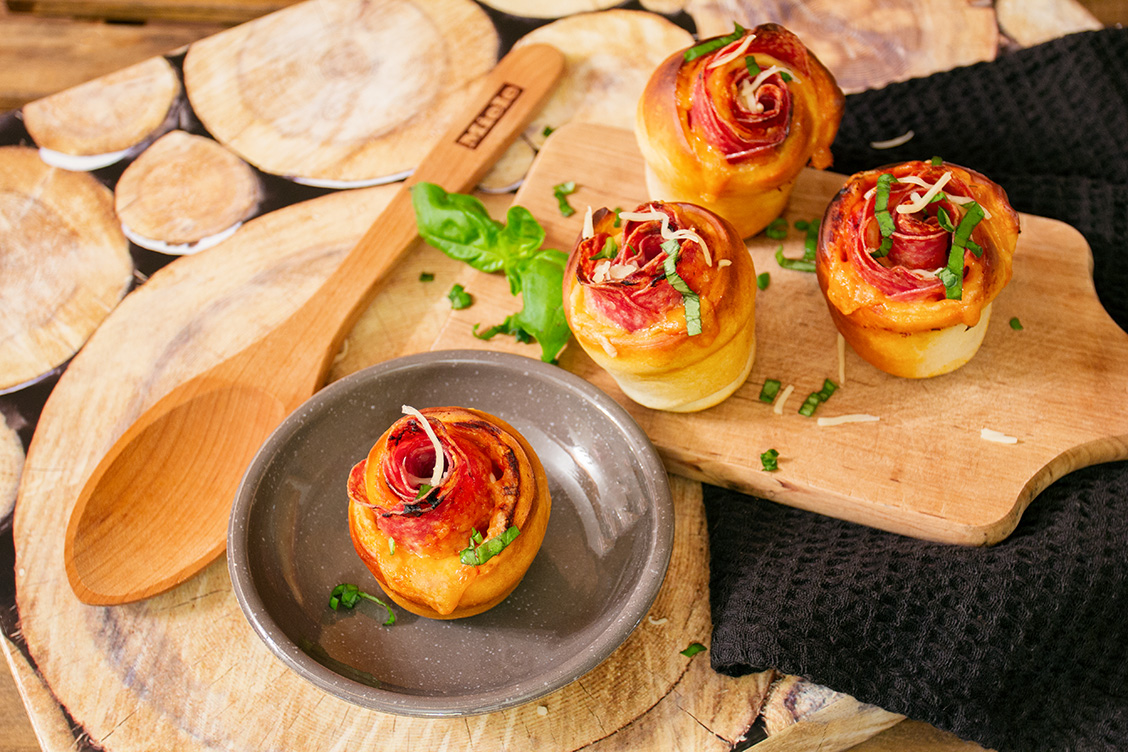 If you liked my recipe and pictures, I would appreciate your feedback and comments.
Have fun cooking.