Hearty dried bean goulash soup
Season with salt and pepper, mix well and simmer gently until the beans and potatoes are cooked.
I do not bind it with flour, but who wants to thicken the soup can do it gladly.
Spicy and warm: this rustic dish will fill you up.
Canned beans were yesterday. Today we are preparing something from dry beans. With us on the mountain is still snow and although it was early spring, everything is still well covered under a blanket of snow.
Last year at this time, we had already totally warm temperatures and I was eagerly at the Garteln - also breakfast we could already enjoy the outdoors on the terrace.
Everything is different this year. But even snow does not stop us from walking outdoors and catching the first real sunbeams.
As it is still pretty cold in our height, yesterday I cooked a warm, rustic bean goulash soup. You can vegan or, like me, prepare hearty. With the vegan variant you just leave the meat aside. My dried beans, which I used for this soup, come from the previous harvest of my garden.

For dry beans, it is very important to let them soak in the water for half a day. They simply come overnight with plenty of water in a bowl and are kept covered in the refrigerator - the longer the soak time, the better the result when cooking. In addition, I used a piece of meat smoked by my brother or better said rib bone - I must proudly tell you that he has smoked it himself mhhhh this wonderful fragrance. Thank you little brother.


Beans are a great addition to your diet. They contain many antioxidants, vitamins and ballasts. They are very nutritious and very low in fat. The cooking time of beans depends on the type of beans and the age of the legumes. The storage also influences the cooking time. Beans should always be stored light- and airtight, otherwise the cooking time will be longer. In this recipe, I have used so-called pinto beans, or quail beans called.
Pinto is Spanish and means "painted", which refers to the beautiful painting of the beans. However, the characteristic appearance with the colored dots disappears after cooking and turns to a pale pink or reddish brown. In addition to many proteins and fiber, they also get iron, potassium, calcium, phosphorus and magnesium, which makes them very filling. The beans are also good source of minerals, copper, zinc and vitamins K, E and C. Pinto beans contain very little fat, no gluten and no cholesterol.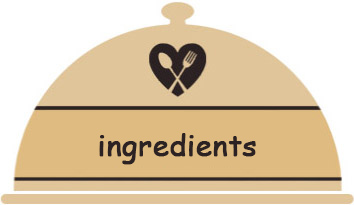 | | |
| --- | --- |
| | |
| 300 g | Pinto-beans |
| 5 pieces | small potatoes |
| 1 piece | red onion |
| 1 pieces | yellow onion |
| 2 EL | Zirbenoil oder herbal oil |
| 3-4 pieces | bay leafs |
| 2 EL | sweet paprika powder |
| pinch | ground caraway |
| | White wine vinegar |
| 200 g | bacon |
| | smoked meat or bone for taste |
| pinch | salt and pepper |
| Priese | majoram |
| | sour cream for serving |
| | vegetables or beef broth |
| | |
I did it that way:


First wash the dried pinto beans in a colander under cold water.


Take a big pot and cover the beans with water.
Put the lid on it and let the beans about 8 hours, I always do it overnight, soak.
They will at least double their size after expired time.
I always use the soaking water, as there are many minerals in this water that would otherwise be lost.
If you are afraid of flatulence - give it to the cumin or you add a little bit of soda to the soup.


Bring the beans to a boil, skim off any foam.

In the meantime, peel potatoes and cut to size.

Peel both onions and finely chop. Heat the pine oil with herbs in the pan and fry the onions lightly.

Peel both onions and finely chop. Heat the pine oil with herbs in the Add paprika powder and roast briefly.
Then deglaze with a dash of vinegar and pour in a little souppan and fry the onions lightly.
Add to the soup.


Turn back the cooking plate, vlt. in half. Add bay leaves, potatoes, spices and smoked meat or bone. (Omit this point for vegans)



Kurz vor dem Servieren den Speck nur leicht anbraten und zusammen mit Sauerrahm servieren


Have fun to cook it !