Turmeric pate soup with vegetables and coconut milk
Summer time - vacation time. Do you have wanderlust as well?
Can not get lost?
Then I have good advice.
Simply delicious - a taste ticket in the distance
It's best to prepare this spicy version of my turkey soup with Asian noodles and you'll have a touch of Asia at home on the dining table. This creamy turkey soup is a variety of the finest: Aromatic-sweet, fresh, tart and a little spicy - these are the flavors that come together in this fine turmeric turkey soup. And by the way, she is a true soul comforter. Lemongrass, coconut milk and fine Asian noodles give this soup its characteristic, Asian touch.
My turkey comes directly from free-roaming Haimingerberg turkeys, of course from our farmer's neighbor Maria. I was able to watch the whole summer as the turkeys grow up in the open air in a natural way - despite the Haimingerberg turkeys, the taste of this soup has given me the Thai-Asian feeling.
Turkey meat is low in calories, high in protein and very low in fat. Therefore, this meat is also used by athletes or in some diets as preferred meat. Turkey meat provides important protein building blocks (amino acids), especially arginine, histidine and methionine, which are important for the muscles and cells of growing children. Turkey meat also contains plenty of B vitamins, especially B12. When buying meat is to pay attention to the quality - especially on the welfare of the animals, otherwise you get a running on 2 legs pharmacy, so full of drugs are fattening turkey. I like it best when I buy my meat from the farmer my trust. From where I can see directly how the animals are kept. Normal, slow growth and outdoor posture deliver much better meat quality.
My turkey meat soup was born out of the joy of experimenting with the ingredients I just had at home.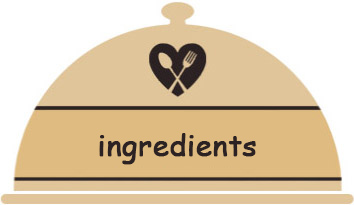 | | |
| --- | --- |
| | |
| 1 liter | chicken soup |
| 400 gr | turkey meat |
| 200 gr | carottes |
| 1 piece | small, red onion |
| 2 pieces | garlic cloves |
| 1 piece | celery |
| 150 gr | frozen pea corn mixture |
| 80 gr | Asia-soup noodles |
| 2 EL | olive oil |
| 250 ml | coconut milk |
| 50 gr | dried tomatoes |
| 2 EL | ground cucurma |
| 1 EL | ground lemongrass |
| 1 piece | vegetable stock cube |
| | juice of an half lemon |
| | salt and pepper |
| | |
| | fresh basil leafs as deco |
| | sour cream as deco |

I did it that way:


Peel onions and garlic and finely chop.
Fry in olive oil until glassy.


Peel and slice the carrots. Cut the turkey into bigger pieces, with me it was 3 parts together with the skin.
Roast the turkey meat briefly with the onion and garlic and pour in soup.
Let everything boil for about 25 minutes.



Now add the carrots, celery, pea-corn mixture and the vegetable soup cube and cook until soft. Add the dried tomatoes. Put one part of the coconut milk in a small bowl, stir together with turmeric and lemon grass and mix well with the remaining coconut milk in the soup.
Season with salt, pepper and lemon juice and leave to soak.

In the meantime, place the Asian vermicelli in a separate bowl, pour boiling water and let it steep.
Strain and distribute in the plates.


Take turkey meat, remove from bones and skin
(This step saves you when you buy turkey meat in the shop, without skin and bones - then you can already cut it into small pieces of cooking - I wanted to cook everything, as of course skin and bones are also flavor carriers)
and cut into small bite-sized pieces.
To distribute the noodles on the plates and pour on the hot soup.
Put a spoonful of sour cream on top and decorate with basil.

Have fun to cook it !